Based on reviews
ArthroMED™ – Copper Infused Arthritis Gloves
* Includes 1 year risk-free guarantee!
Treat Your Hands to Premium Relief from Arthritis! 
Infused with Real Copper to Provide Soothing Comfort and Support for Arthritic Hands
Effective, Non-Surgical Treatment Without Side Effects
Designed to Relieve Pain & Help Reduce Swelling
No More Morning Stiffness, Start Your Day With A Smile!
Open Fingertip Design for Total Feel & Control
Developed by a Rheumatologist & an Orthopedic Surgeon
Put It On & Feel Instant Relief!
It is estimated that 350 million people worldwide suffer from arthritis pain. Don't be part of the statistic! Get immediate relief today! 
Forget about stabbing pains, tingling sensation & muscle soreness. Wear your ArthroMED™ and enjoy life to the fullest! The continuous compression & moisture wicking fabric improve blood circulation & reduce arthritis pain & swelling.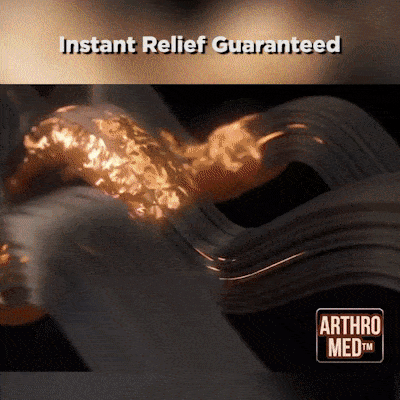 Doctor Developed Non-Surgical Treatment
Other arthritis gloves are sized inaccurately, breakdown quickly and made by low-cost manufacturers. Not the case with ArthroMED™. These breakthrough gloves are developed by doctors with first-hand experience in managing pain, stiffness and swelling associated with arthritis.
This means BETTER RELIEF for your hands and fingers and better results. More importantly, there is no need for surgery and medications that can have harmful side effects!
Comfortable Fit All Day Long
ArthroMED™ is made of high quality cotton spandex that ensures a comfortable fit and improved mobility. The fingerless design facilitates holding onto things without hindering your every move.
Now you can run errands, clean the house, hold slippery items, work on your computer, send text messages, cook dinner or even walk the dog! 
Improve Your Grip & Prevent Accidents
If you have arthritis of the hand, even the simplest tasks - like twisting open a jar or lifting a bag of groceries - can seem nearly impossible. You even become prone to accidents.
Imagine sipping steamy, hot coffee & all of a sudden the pain and stiffness made you drop the mug onto yourself! That's even more painful! Fortunately, ArthroMED™ is designed to provide traction so you get a better grip on things. 
Please Check the Chart to Determine the Right Size for You:
| | |
| --- | --- |
| SIZE | DISMENSION/CM |
| S | 16.6*7.3 |
| M | 17.3*7.7 |
| L | 17.7*8.1 |
| XL | 18.2*8.5 |
Don't Let Pain & Stiffness Stop You Cold! Try ArthroMED™ Compression Gloves Today!

* Feel free to email us your feedback at reviews@zapwalk.com *
Our 1 Year Risk-Free Guarantee
We're so sure you'll LOVE it that we're offering a 1 year guarantee on this one! If you aren't satisfied with this product - for any reason at all - just send it back and we will rush your refund to your card. No risk!
---